Old Homepage
Before the redesign, Deanna's website was using a customized version of a default WordPress theme. Over the years, Deanna had built a strong and supportive community where she could share her personal training expertise and fitness journey with other women.
New Homepage
Her new homepage has a catchy tagline to accompany one of my favourite pictures of Deanna doing what she does best. I rewrote all of the content to better emphasize who Deanna is, what she does, and how she can help you.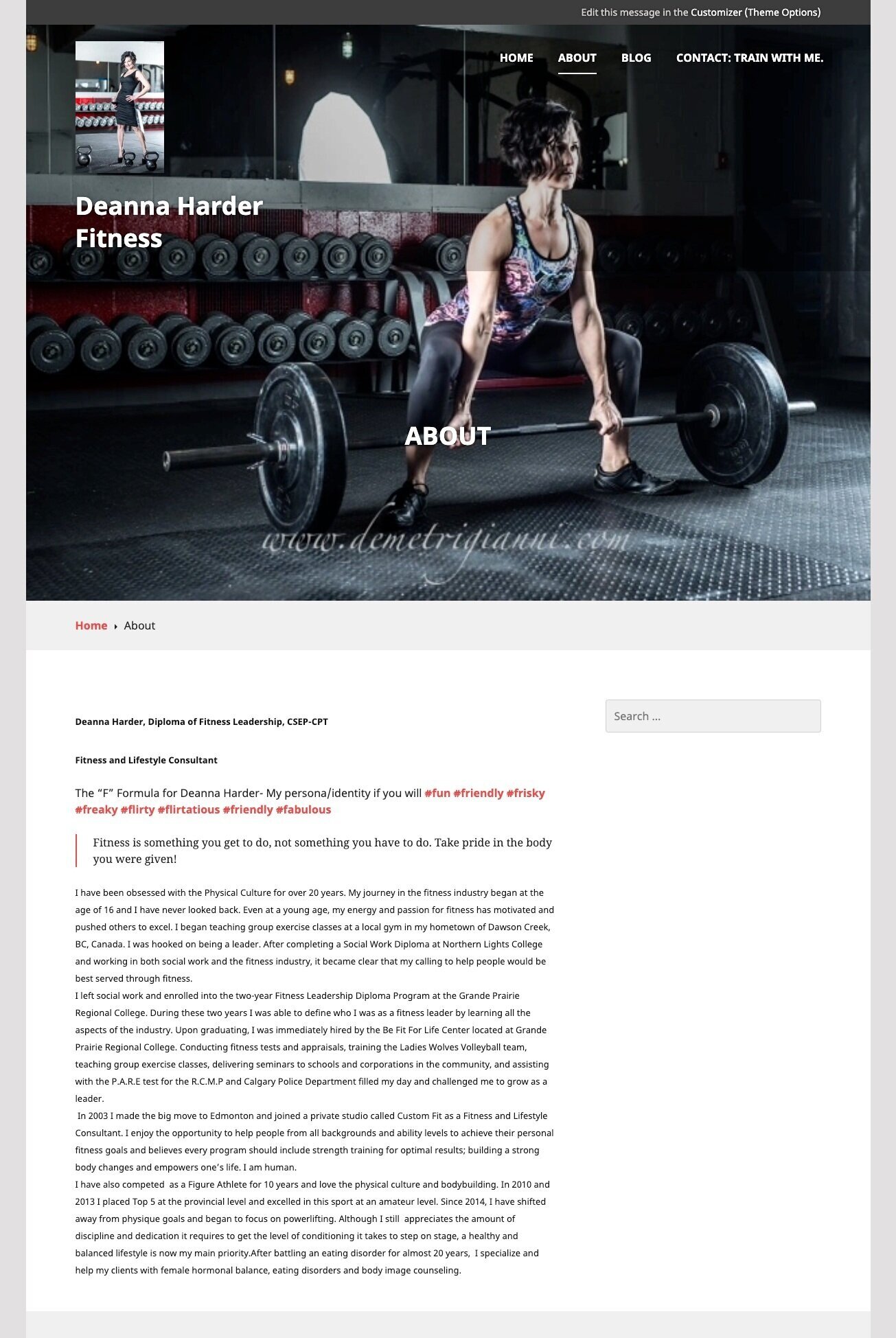 Old About Page
On her old site, Deanna's bubbly personality, positive energy, and no-bullshit approach to fitness didn't shine through the overall design. It looked like every other ordinary blog on the market.
New About Page
I edited down her autobiography for readability and to emphasize her skillset. I included several quotes from her social media feed that I felt were representative of her positive, go-getter approach.
Deanna is very active on Instagram, often posting motivational quotes, progress pictures, and event announcements. So, I also added her Instagram feed to the bottom of the page.
Lastly, I included a recent testimonial that had been posted on Facebook for a little bit of extra oomph!
Old Contact Form
Her contact page used a very low resolution and watermarked picture as its header, which I felt was important to change.
New Contact Page
Apart from finding a higher resolution image to use as the header, I put a bright and fun picture of Deanna next to the form to add a pop of colour and replace the empty sidebar that was displayed on the old site.
New Page: Media
One thing I felt was missing from Deanna's old website was a page to showcase the amount of advocacy and public speaking she does in the community. I compiled a list of links to podcasts that she had recently been featured in.